Feb 2022 – finished photos (supplied by clients Mr & Mrs Edgcombe of Witton) of ground floor reconfiguration to  block up open archway and create new doorway & window dividing clients' home and their s/c holiday let:-
Please check out my testimonials page for their very appreciative and kind review of my work.
---
Jan/Feb 2022 – finished kitchen at Peacock Street, Norwich, and recess created at top of the stairs to admit more light:-
---
January 2022 – works completed at a home in Meeting Hill, nr. North Walsham:-
---
Mid 2021 (and ongoing) ground floor extension and new kitchen to mid terraced Victorian cottage at Peacock Street in Norwich:-
---
In early 2021 I completed a total kitchen and utility room refit, including flooring, in North Walsham:-
---
October 2020 – I began work on a kitchen refit for a client in Old Catton:-
---
August/September 2020 I fitted 2 new Velux windows to a whispering gallery, plus a total bathroom refit including sun tunnel, for clients in Mundesley:-
---
From January – July 2020 I was working exclusively on 2 extensions, a new porch, and internal revisions to a home in Attleborough:-
Many more photos (client's) available here and other photos (mine)  here
---
Kitchen refit at Merton Road, Watton, spring 2019:-
New bedroom wardrobes at Western Court, Catton:-
Complete kitchen refit at Hawthorne Close, Mundesley:-
From this…

…to this!
---
New airing cupboard at Wramplingham:-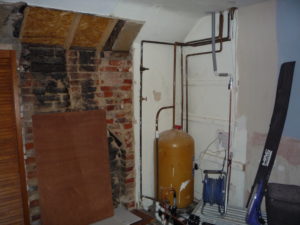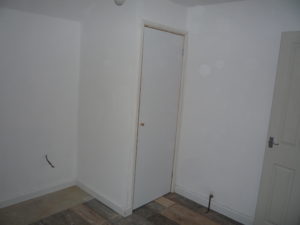 …and before and after pics of bedroom at same Wramplingham home:-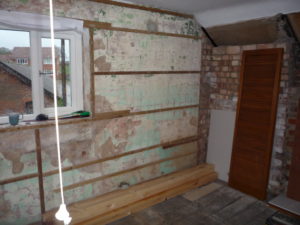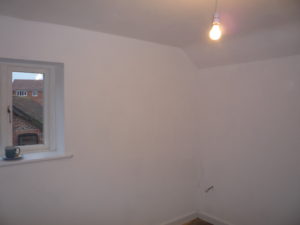 ---
Garage conversion for Paul & Paula, Holly Blue Road, Wymondham, September – November 2018:-
To see more photos of the work to create this garage conversion, please click here.
---
Outhouse conversion for Mr & Mrs Mackenzie, Hedenham, April – August 2018:-
To see more photos of the completed renovation of the outhouse in Hedenham, please click here.
---
Knock thru kitchen wall and tile extensive area for Norwich kitchen and bathroom company's client, March 2018:-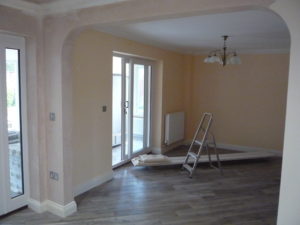 ---
Revamp kitchen for Mrs Elliott, North Walsham February 2018:-
---
Replacement upvc windows and doors to games room in Erpingham, January 2018:-
---
Bespoke fitted wardrobe in chimney breast to bedroom in North Walsham, December 2017:-
---
Tiled kitchen/diner and utility room floors at Wacton, winter 2017:-
---
Single storey rear extension, Sprowston – late summer/autumn 2017:-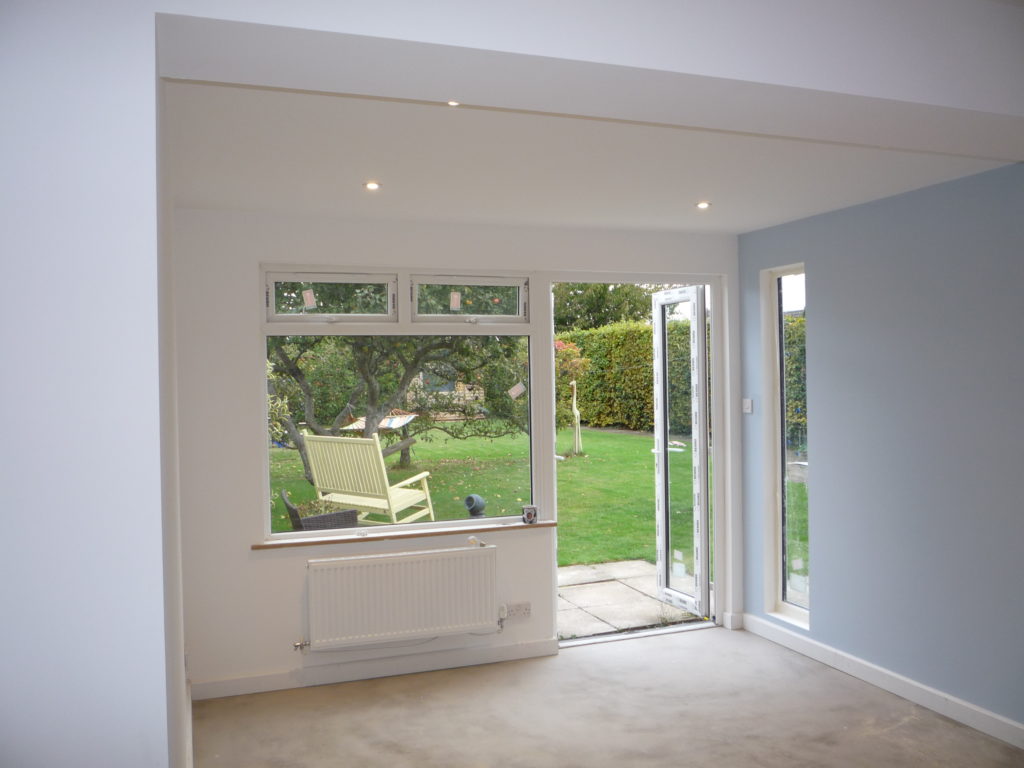 ---
Repair to cracked brick work on top of lintel, Trimingham – August 2017:-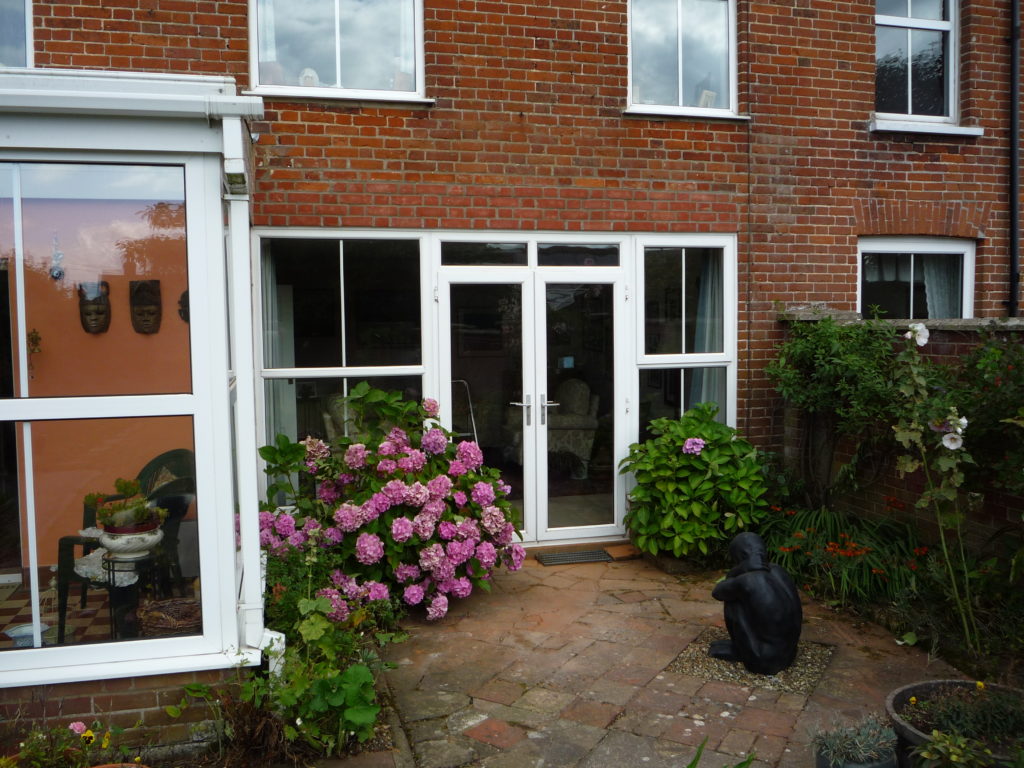 ---
Knock through existing kitchen to create more spacious kitchen/diner at Lyng – spring/summer 2017:-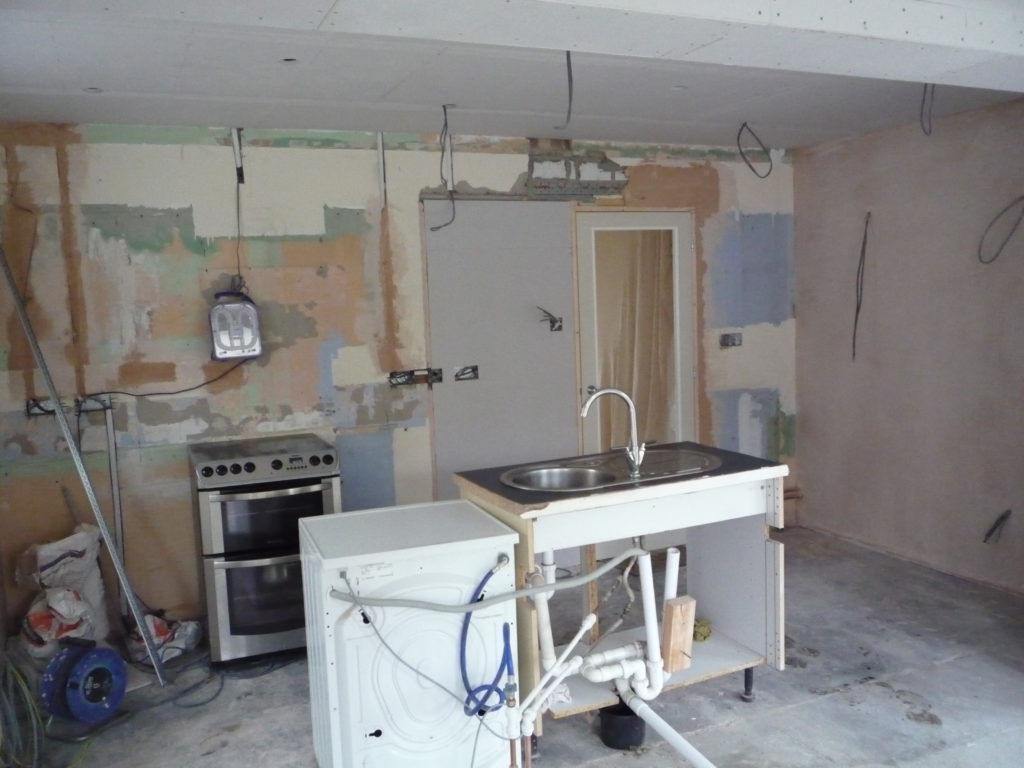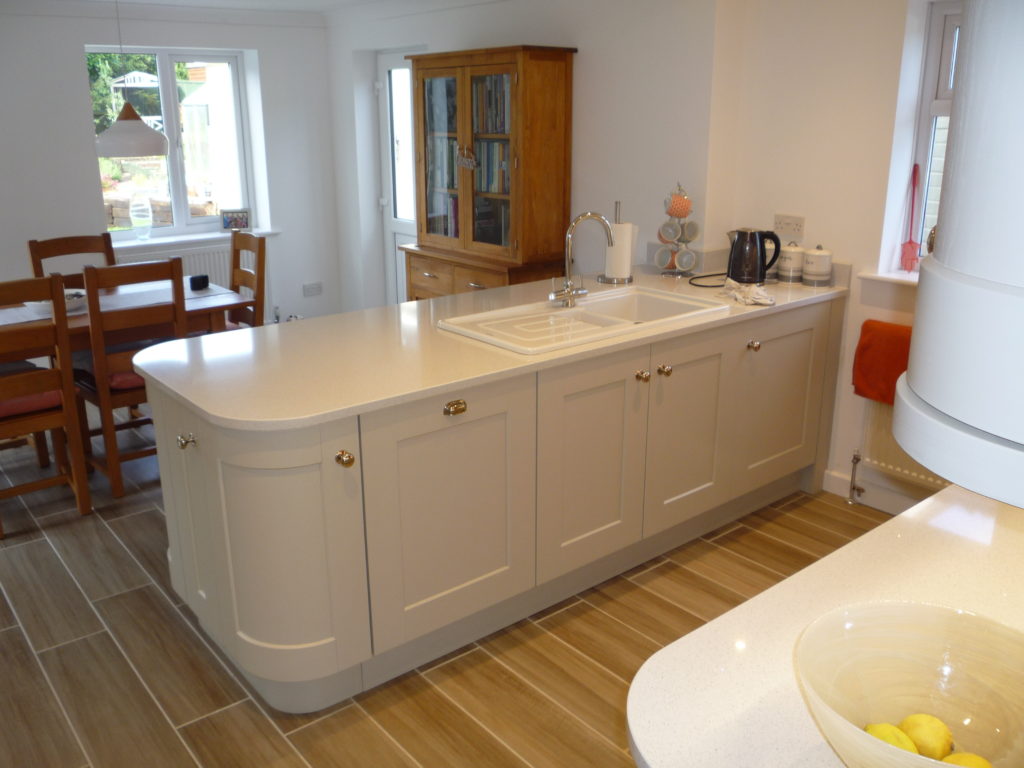 ---
Garage conversion at Little Plumstead – March 2017:-
---
Colindeep Lane, Sprowston – Mr & Mrs Butler
---
Lambert Road, Sprowston – Ms Lucraft