Work continued to be very busy throughout the month of April and I have also been picking up lots of local enquiries for door and kitchen fitting.
The main job was the completion of a fitted kitchen, units and worktops to a conservatory and the removal of a brick fire surround and hearth at Merton Road, Watton.
I also replaced internal door handles, bathroom locks, front door handles and letter plate at Christchurch Road, as well as cutting and fitting skirtings to a bedroom in St Williams Way.
I've supplied and fitted new wardrobe screens and interiors to both bedrooms at Western Court, Catton, and locally I've replaced 11 interior doors complete at Spencer Avenue.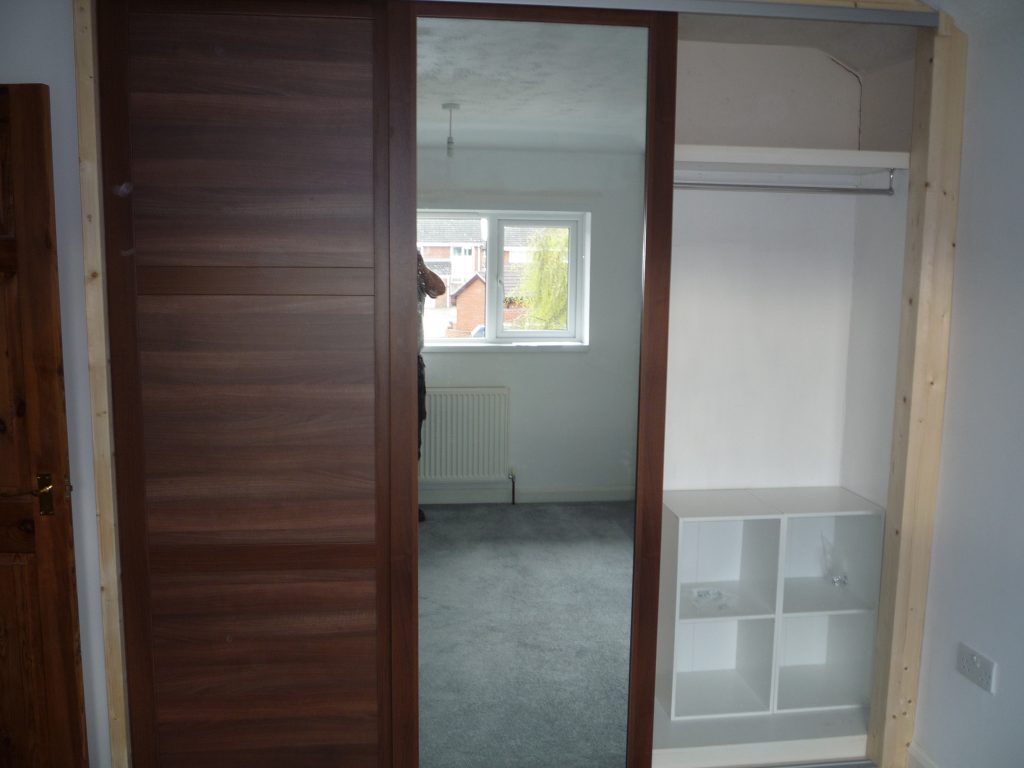 For a couple of bathroom companies I have fitted a wall infill, shelves and boxing at Westgate Close, re-hung a door (opposite hand) at Chapel Street, Barford, and formed a new cupboard at Borton Road, Blofield Heath.
The busy month ended with the sale of my old van, and an eager wait for the delivery of the new one on May 1st!