Work continued at a brisk pace out at Attleborough before a well earned Christmas and New Year holiday.
New white UPVC bargeboards, soffits, gutters, downpipes, windows, French and porch doors were fitted.
Surface water drains to the porch were extended.
The internal opening to the porch was cut through; lintel, lining and  internal door fitted.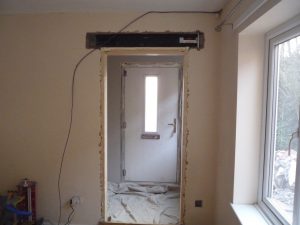 The original kitchen wall, door and window were removed.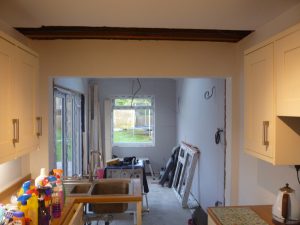 The dining room and porch are now ready for plastering in January. Brick slips have been fitted to all the external walls of the porch and dining room.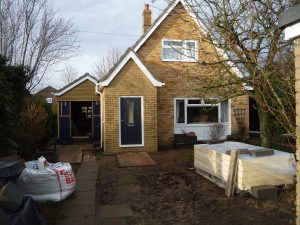 I wish a very healthy, happy and prosperous New Year for 2020 to all my clients, old and new!