A rather belated Happy New Year to all my clients, old and new. It seems as if Christmas has only just passed and suddenly we're already into February – how did that happen?!
I was able to make up and fit new wardrobes for Mr & Mrs Room in Crow Road, North Walsham, just before Christmas, and then I fitted some additional shelves for them in early January.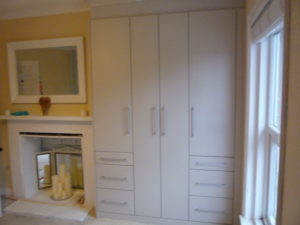 I've replaced rotten windows and door frames with some lovely UPVC – anthracite grey exterior on white interior windows, door and French doors, for Dr & Mrs Isitt in Erpingham. Probably need to sort out the render in the spring – awaiting clients' opinion.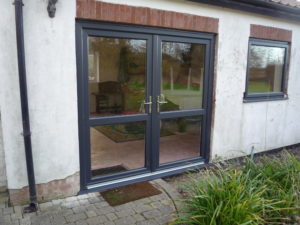 I've also fitted a new kitchen in Beechbank, Unthank Road, for Mr & Mrs Sykes.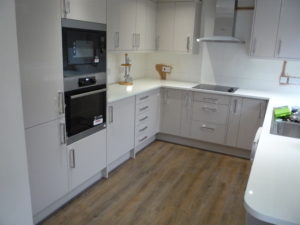 I've been busy pricing up a number of projects that I hope will come to fruition, and if they all do, then the next few months will be very busy indeed.
Oh yes, and I finished tiling the bathrooms at home, making the wife very happy 😉