The New Year started with plastering out the new dining room extension and porch at Croft Green, Attleborough.
The existing front door and frame were removed and replaced with internal studwork, lining and an internal door.
The final UPVC window was fitted.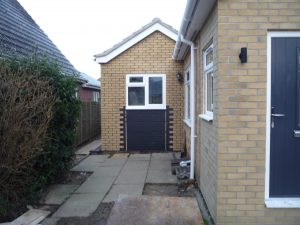 The side extension was fitted with additional OSB sheets and insulation backing sheets before the fitting of all of the remaining brick slips.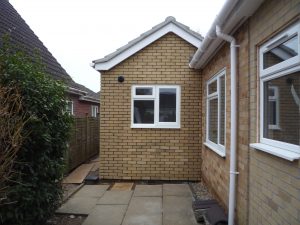 Internal studwork was also fitted, first fix plumbing, electrics, insulation, and plasterboad to the utility room was completed, and plastering internally.
The kitchen and hallway ceilings were removed allowing all new electrics to get back to the fuse board, and all the plumbing required to move the existing boiler from the kitchen to the new utility room.
External and internal lights, sockets, and switches were also fitted.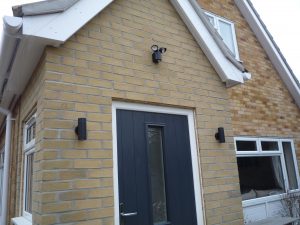 The existing office doorway was moved over and the opening made good.