I began this month digging out and fitting drains – (what part of this is carpentry, you might ask!) – ready for a new bathroom being created in a 3 bed semi-detached house in Grange Close, Hoveton. Developing this bathroom involved converting an existing bedroom into a bathroom by closing down the bedroom with a stud wall and knocking through into an adjacent bedroom to form  walk-in wardrobes in the newly borrowed space. Neat way to take 2 bedrooms and make a bathroom, a bedroom, and some really useful storage. First baby on the way so important to get the house working really effectively before s/he arrives!
In Belaugh I have also completed bricking up an existing bathroom window and installing a Velux window into the bathroom roof: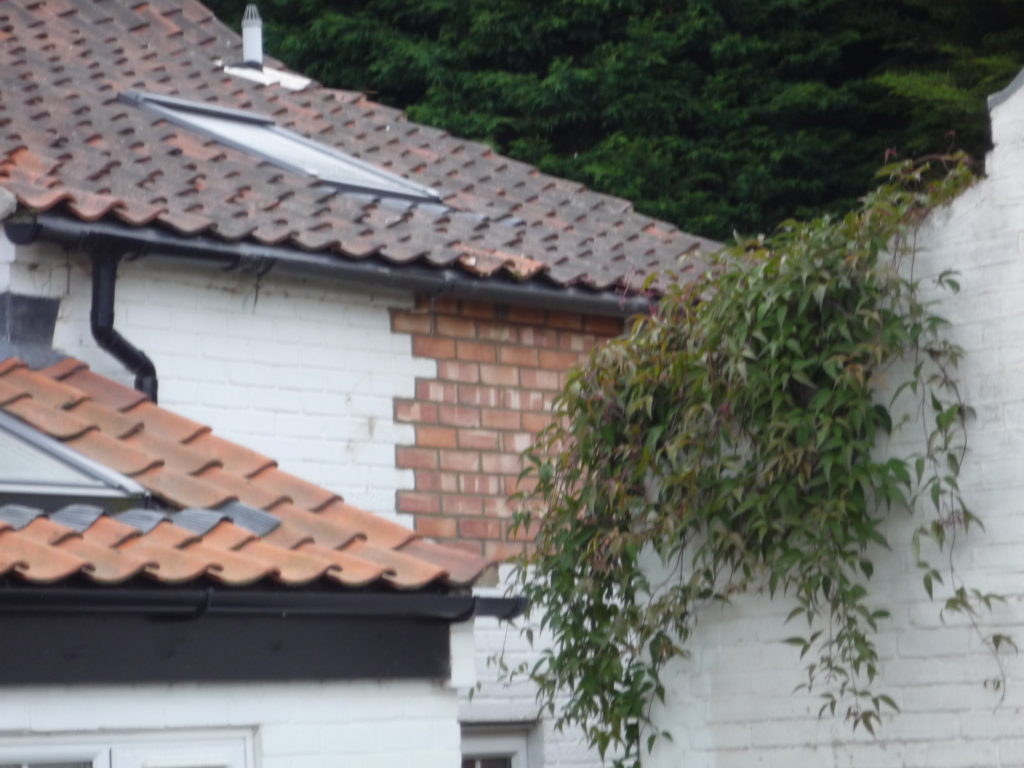 I've also rehung a shower room door (so that it opens out) in a property on College Road, Norwich – both of these jobs for a Norwich bathroom & kitchen company.