The end of August and month of September saw me continuing with building works on the extension for Mr & Mrs Butler in Sprowston, following their return from holiday. I constructed a built-in cupboard, fitted a full glass lounge door; the new first fix for electrics took place, as well as insulation cut and fitted to walls, followed by ceilings and walls being boarded and plastered.
Other work completed includes:-
Boarding out loft centre span, supplying and fixing new loft hatch and ladder, cutting and fitting ramped decking area for wheelchair access to a property in Attleborough.
For a Norwich Bathroom/kitchen firm I have fitted oak doors to an en suite bathroom in Dussindale, plus major building works involving propping up floors, taking out a load bearing dividing wall between kitchen and dining room and fitting steel beams and posts to hold it all up at a property in Stan Petersen Close, Norwich.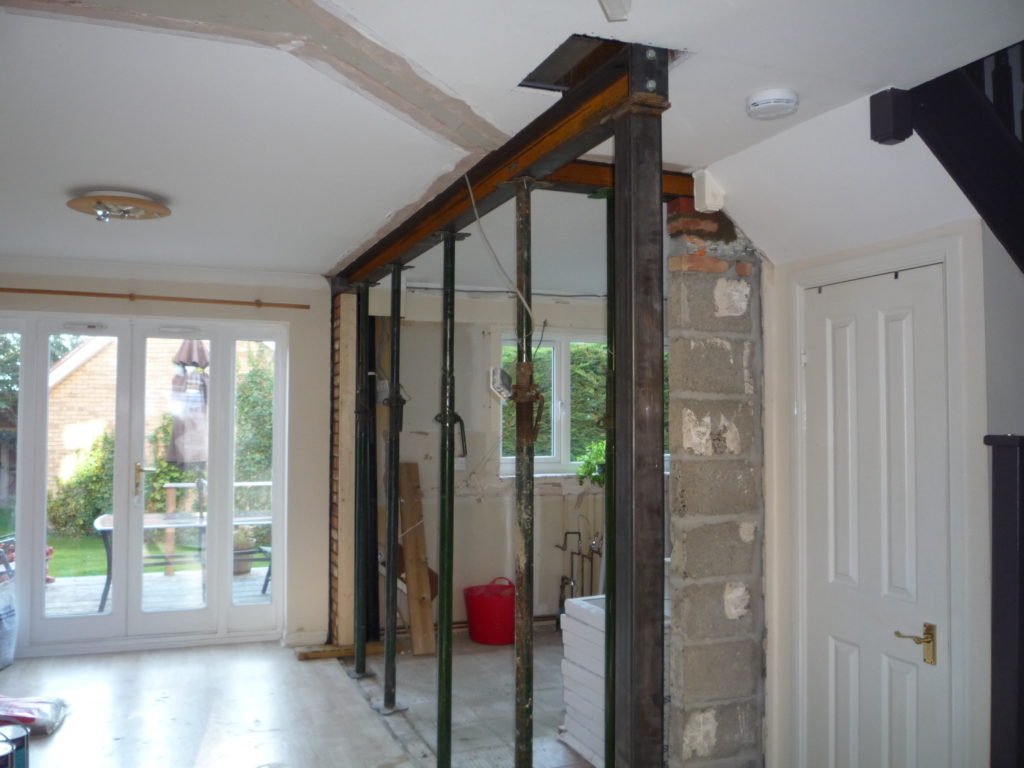 No need to mention the jobs at home – yes, you've guessed it: the wife's still waiting!